BlueModus News
Jul 21, 2023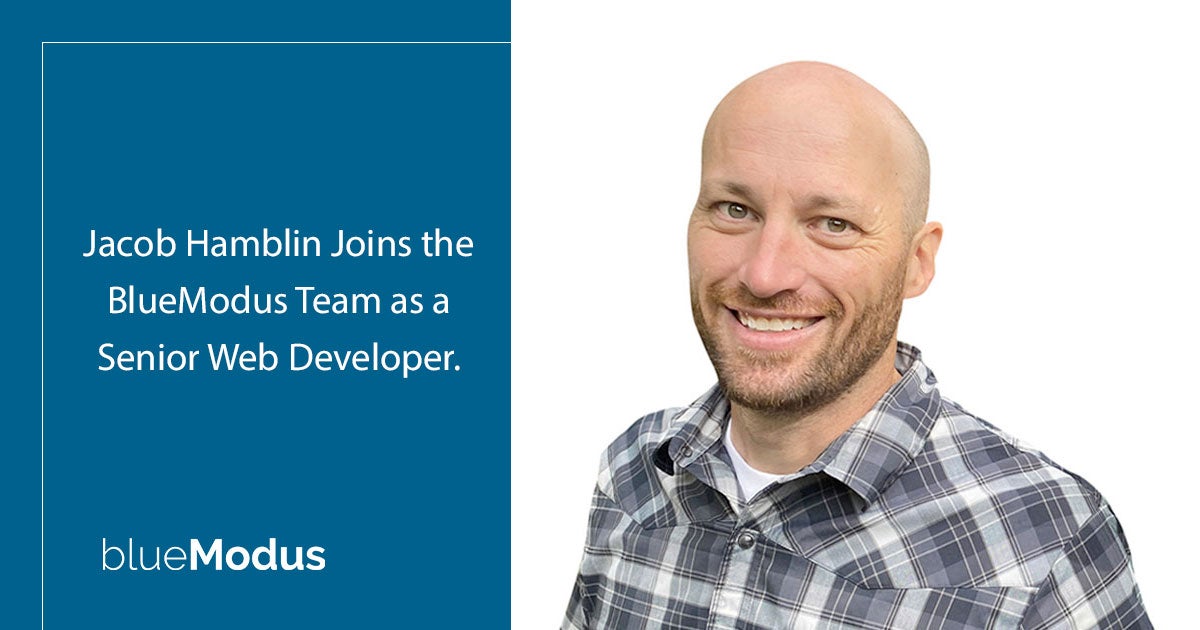 We're thrilled to welcome Jacob Hamblin to BlueModus as a Senior Web Developer. Based in Utah, Jacob is a dynamic full-stack .NET web developer who thrives on staying up-to-date with the ever-changing technology landscape. He has embraced versatility as the industry has evolved, from designing database architectures to tinkering with Photoshop to enhance images. Jacob's value lies in his proficiency across multiple domains and his eagerness to continuously learn and adapt to emerging technologies and shifts in the field.
At BlueModus, Jacob's primary responsibility will be developing and maintaining high-level websites that big companies rely on. He has a solid command of essential technologies like .NET, C#, HTML/CSS, JavaScript, and Vue.js. He is also ready to dive into CMS platforms such as Kentico, Umbraco, and Sitefinity. With his skills and the support of the project team, he will ensure seamless operation, effective communication, and efficient workflows throughout the website development process.
"Jacob brings a wealth of experience to the BlueModus team," says Dave Bromeland, BlueModus' Development Director. "His diverse skill set and technical expertise will greatly benefit our team and provide exceptional value to our clients. Jacob is a perfect fit for BlueModus, and I do not doubt that he will thrive and become a crucial team member. I'm eagerly looking forward to seeing what he can accomplish!"
Before joining BlueModus, Jacob spent the last decade as a Full Stack Web Developer at Aristotle International, Inc. PredictIt. During his tenure, he was crucial in designing the initial website, database, admin CRM, and trade engine using .NET MVC and SQL/Entity Framework. Jacob also gained valuable experience from his previous positions at Softwise, where he held various roles, including Support Technician, Quality Assurance, Support Manager, and ultimately Web Developer from 2004 to 2013.
"After meeting many different individuals at BlueModus, and seeing how happy and positive they were above what they did, it instantly made me want to be part of the team!" Jacob shares enthusiastically.
Please join us in extending a warm welcome to Jacob Hamblin as he joins our team at BlueModus. With his exceptional skills, versatile expertise, and passion for staying ahead in the ever-evolving tech industry, Jacob is an invaluable addition to BlueModus.