BlueModus News
Jan 03, 2022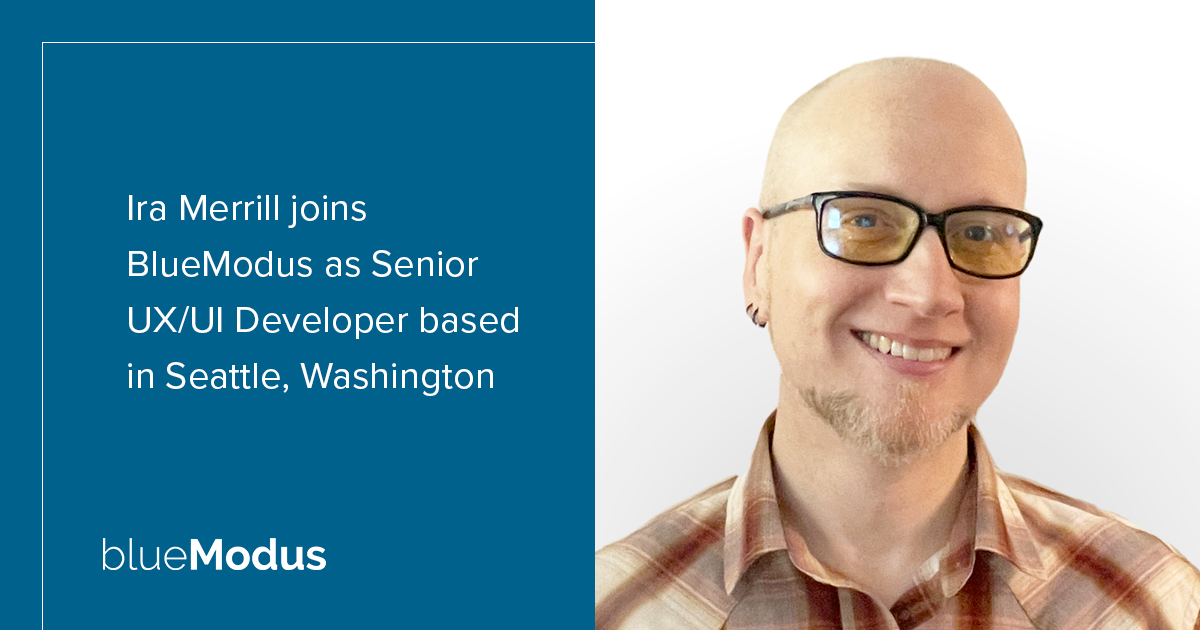 We are excited to start 2022 with the expansion of our UX/UI Team. Ira Merrill has joined us as a Senior UX/UI Developer based in Seattle, Washington. Ira started his career building custom websites and database admin tools for touring musicians and others in the entertainment field. With over 20 years as a technologist, he worked mainly in the UI layer while keeping a few fingers and toes dipped in the data pool.
"I appreciated the level of scrutiny in the interview process and how transparent it was from the beginning. To me, it shows that a company takes a far rounder view of what builds success – that it isn't purely about technical prowess, but cultural chemistry, and other soft skills as well, " shares Ira.
Since 2018, Ira has been a Senior Software Engineer at Ivanti; a software company focused on automating employee devices to access IT networks, applications, and data. At Ivanti, Ira was responsible for developing internal tools, debugging, and testing web applications in an enterprise environment. Before Ivanti, Ira held development roles at the animation company AtmosFX, graphic design firm Ten Gun Design, and financial services company Capital One.
"Ira is a seasoned technologist with an impressive background that will serve him well on our team. With his attention to detail and a keen eye on delivering results, Ira will be a very impactful addition," says Sandro Jankovic, BlueModus Development Director.
We are excited for Ira to bring his experience and strong UX/UI skills to BlueModus.