BlueModus News
Mar 29, 2022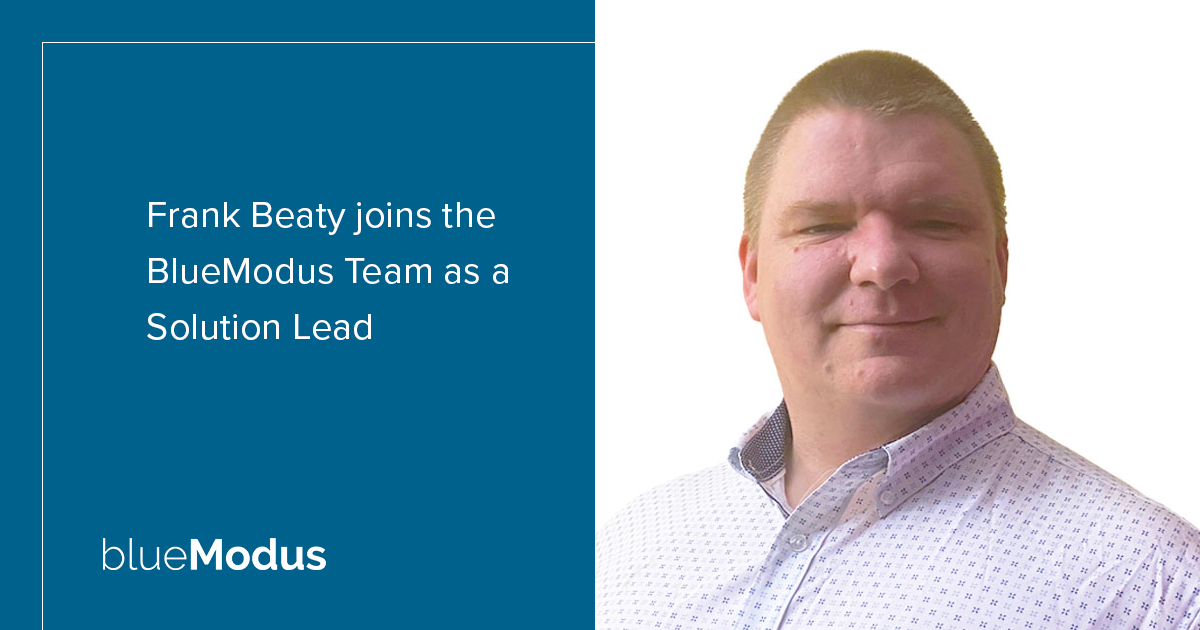 We are pleased to welcome Portland, Oregon-based Frank Beaty to BlueModus as a Solution Lead. He is a full-stack developer, designer, and lead with over 15 years of experience in an ever-changing industry. Frank's favorite challenge is how to deliver an application that best meets the client's needs collaboratively, on time, and on budget.
"BlueModus just seems to have a thoughtful, intelligent approach to their people, their tech, and their clients. They come across as the type of company I not only want to work with but also for," shares Frank.
Most recently, Frank was a Consultant with Microsoft on the 1ES team. Previously he was a Software Engineer IV at Leadventure, a SaaS provider of digital retailing, eCommerce, digital marketing, and eCatalog solutions. At Leadventure, Frank researched, architected, and built a microservice-based architecture that renders functionality into ASP pages with considerations to SEO. At BlueModus, he leads a team of developers focused on maintaining and building websites, webstores, and intranets for our clients.
"Frank is an experienced leader and technologist with a long background in the full life cycle of systems development. We look forward to him joining and becoming a great asset to BlueModus and our clients," says Sandro Jankovic, BlueModus' Development Director.