BlueModus News
Nov 01, 2021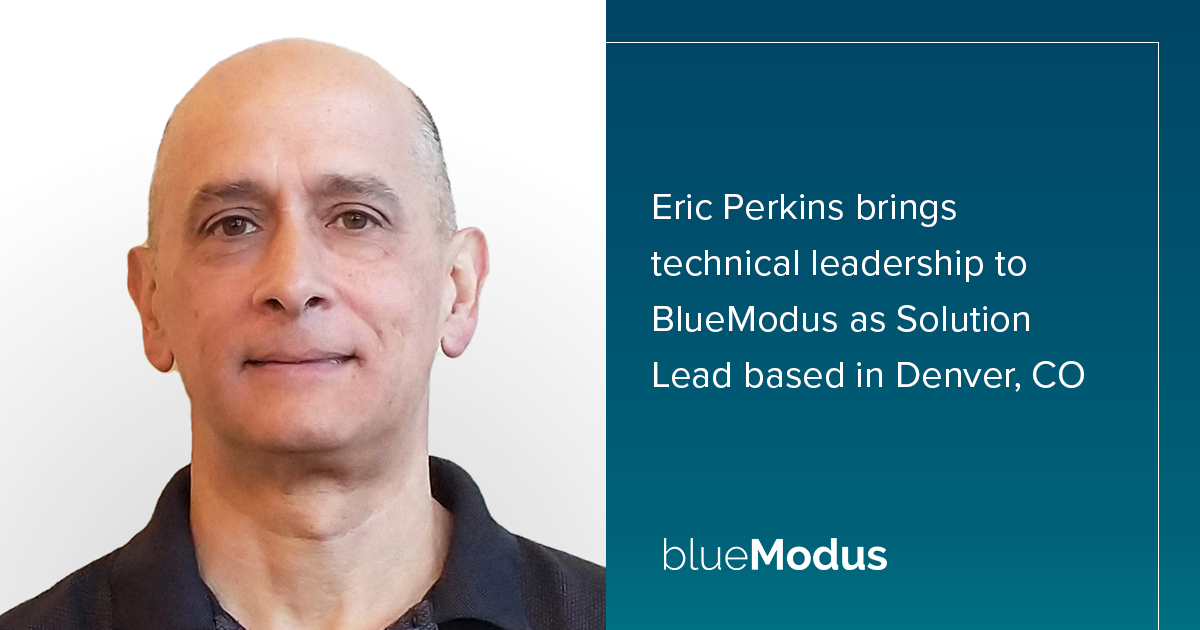 We are pleased to announce Eric Perkins has joined our Technical Team as a Solution Lead. In his 20+ years of experience, Eric has worked both large and small companies, startups and established, and at different levels from strategic to hands-on implementor. In addition, he has a passion for using software and technology to solve problems and find the most efficient way to get things done. Eric is based in Denver, CO.
"I was very impressed with the efficiency of the interview process, the quick responses, and the feedback. It gave me the impression that BlueModus knows what it wants and gets things done," shares Eric.
For the past ten years, Eric has been a Senior Software Engineer at Wescom Credit Union. He provided software design and implementation consulting services for their new online banking system. Previously, Eric was CTO/Chief Technical Architect at RevPay Solutions, LLC, Senior Technical Manager at 5280 Solutions, and from 2000 to 2010, held numerous technical positions at Monster Worldwide, including developing and supporting www.monster.com.
"Eric is coming on board with a tremendous amount of experience and skill that perfectly map to the complex needs of our clients and projects. In addition, his passion for technology and software development will help ensure we are providing top-notch solutions for our clients," says Sandro Jankovic, BlueModus Development Director.