BlueModus News
Jan 22, 2019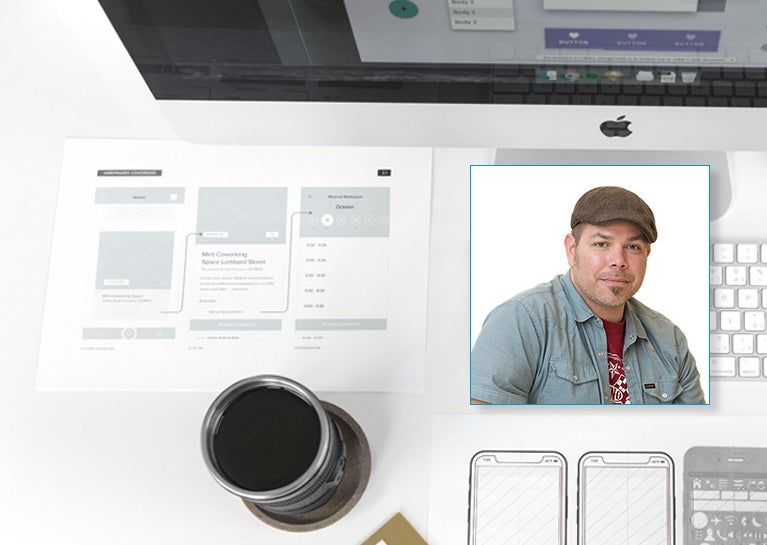 BlueModus is proud to announce that Eric Boyer has been promoted to Director of UX/UI. In his new position, Eric will continue to grow and lead the company's user experience (UX) and user interaction (UI) practice.
"When Eric joined BlueModus in 2016, I gave him one mission – create an industry leading UX/UI practice. In today's fast-paced world where it seems everyone is connected to the internet 24/7, the most successful websites and web applications are those that respond quickly and efficiently. Design and software are now heavily based around user experience because it has become all about the consumer," explains Tom Whittaker, BlueModus Vice President and COO.
"It was important that BlueModus build as strong of a front-end development team as it did on the back-end," continues Tom. "In the past two years, Eric has built a stellar team of eight, in which together they decided on tools, created best practices, and agreed upon standards they now use for creating and building all our client websites and web applications. Best of all, he has created a culture of continual learning and evolution within his team as technology and tools continue to change in their space. I could not be more proud of what Eric has accomplished these past two years and where he will lead us next."
Prior to joining BlueModus, Eric was Director of UX Design and Development at Bridgeline Digital, a Boston-based solution company offering a content management product suite, as well as Creative Manager at Indigio Group, a Denver-based web development agency. At both companies, Eric led design and front-end development teams, as well as worked directly with customers on design, usability, and development.
"I'm honored to take on this new role and can't say enough about what this front-end team had accomplished and how proud I am of each and every one of them," says Eric, "2019 is going to be a year of change and growth for us, and I'm honored to do what I can to help this team and BlueModus as we move forward."
If you want to learn more about Eric's experience, please check out his profile on the BlueModus website.