BlueModus News
Mar 10, 2022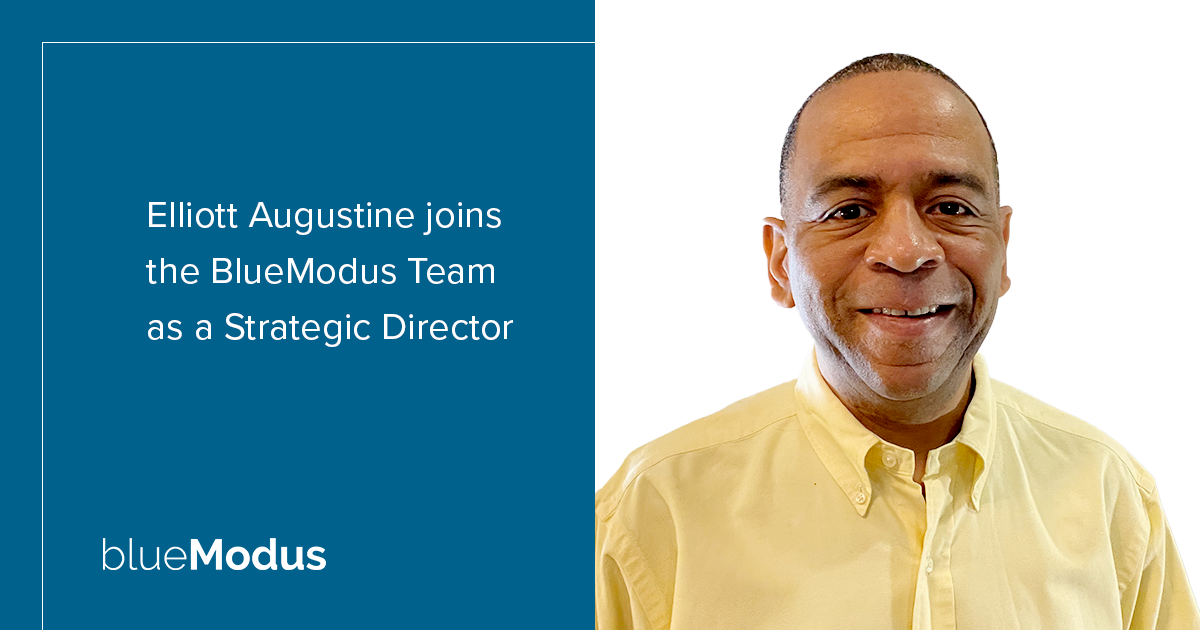 We are excited to welcome Atlanta, Georgia-based Elliott Augustine to BlueModus as a Strategic Director. Elliott started his career as a programmer in the late 90s, working with ASP and MSSQL. Then, he fell in love with the internet and began a web development company that created sites for companies like Grady Hospital, Ted Turner, and Cox Business Services. At BlueModus, Elliott will identify short- and long-term opportunities for our clients' future success, collaborate with all company teams to ensure our clients' needs are proactively met, and maintain mutual digital roadmap alignment.
"The people and the culture are what attracted me to BlueModus. Everyone seemed genuinely happy, and the company is focused on the customer experience," shares Elliott.
Since 2000, Elliott has been a Team Leader & Founding Partner at WebExperts, a web design, development, and consulting agency in Atlanta, Georgia. At WebExperts, Elliott acquired new clients and maintained relationships through organic and online marketing methods. In addition, he acted as the Project Manager, Technical Account Manager, and Technology Team Leader for 240+ web-related projects.
"We are incredibly excited to have Elliott join the team. His depth of experience and eagerness to solve problems efficiently and effectively will serve him well in this role," says Carlos Orozco, BlueModus' Managing Director.