BlueModus News
Jul 26, 2023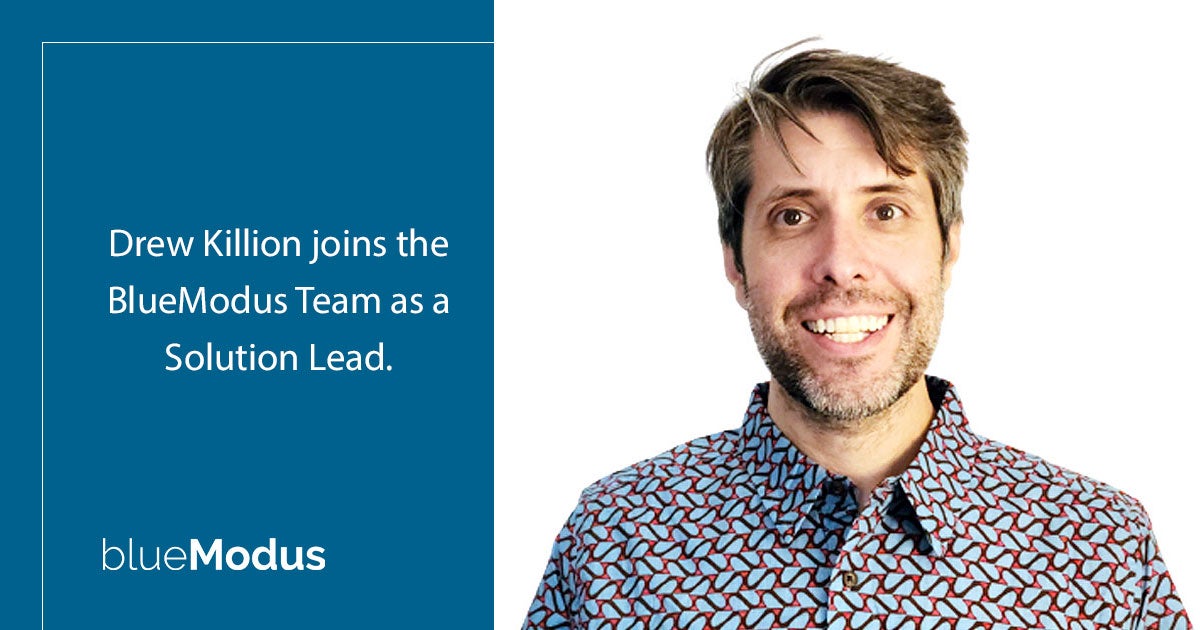 We are excited to welcome Florida-based Drew Killion to BlueModus as a Solution Lead. Drew has been in software for over 15 years. He worked his way up from IT support to senior software engineer to application architect. Drew enjoys working being a full-stack developer and learning more about front-end development. At BlueModus, he will lead the solution and architecture for our clients' public and internal-facing websites.
"I wanted to work at BlueModus to surround myself with talented people using new technologies that care about delivering quality software to customers," shares Drew.
Since 2019, Drew has worked for medical equipment manufacturer STERIS, first as a Senior Software Engineer and then as an Application Architect. During his time on STERIS, Drew built a full-stack web application using ASP.NET and React, designed and built a microservice application, and created a single-sign-on (SSO) solution. From 2012 to 2019, Drew was a Technical Support Analyst at Material Management Microsystems. Drew also owned his own company, Nerd Monkey LLC, from 2008 to 2014, which focused on designing websites for local businesses using PHP and WordPress.
"Drew is a seasoned technologist, and we are very excited for him to be joining BlueModus! As a Solution Lead, we believe his infectious energy and expertise will help our teams deliver efficient and effective technical solutions," says Dave Bromeland, BlueModus' Development Director.