BlueModus News
Jun 07, 2021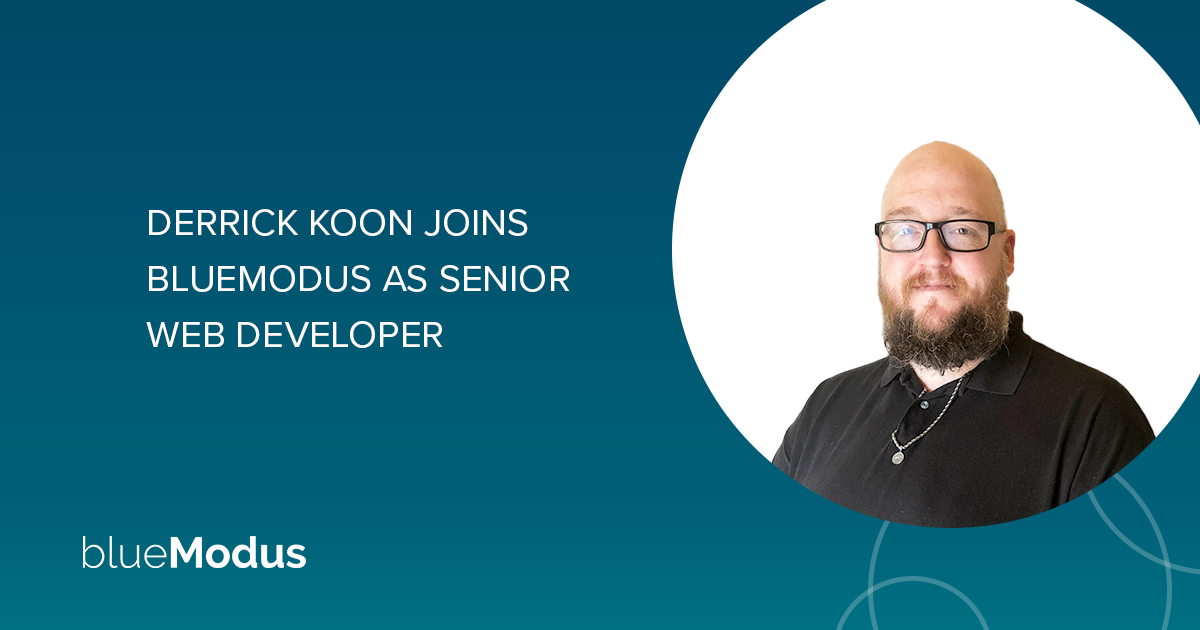 We are pleased to welcome Chicago, Illinois-based Derrick Koon, who joined BlueModus as a Senior Web Developer on our Technical Team. Derrick has been a developer for over ten years. He began his career focused on HTML and CSS, then added PHP and finally broke into the Microsoft Stack. Derrick is a lifelong learner who is passionate about creating beautiful and functional things for the web.
"We are extremely excited to have Derrick join the team; he brings a lot of muscle in both client and server technologies. He also has experience in delivering CMS-based solutions, which are at the heart of our business," says Nick Bushnell, BlueModus Director of Development.
Since 2019, Derrick has been a Web Application Developer at Americaneagle.com, an Illinois-headquartered technology, and web development company. He was focused on creating custom solutions for client requests using C# and the Sitefinity content management system while at Americaneagle.com. From 2016 to 2019, Derrick was a Full Stack Developer at MHP/Team SI, an Arkansas-based marketing and advertising agency focused on helping equipment dealers, financial institutions, hospitals, colleges, and non-profits build their brands.
"When I set out to look for something new to venture into, I was struck by the sense of camaraderie that was evident at BlueModus. In just a few moments of talking with the team, I could tell that I had found a place where I could grow not only as a developer but also as a person," shares Derrick.