BlueModus News
Sep 25, 2020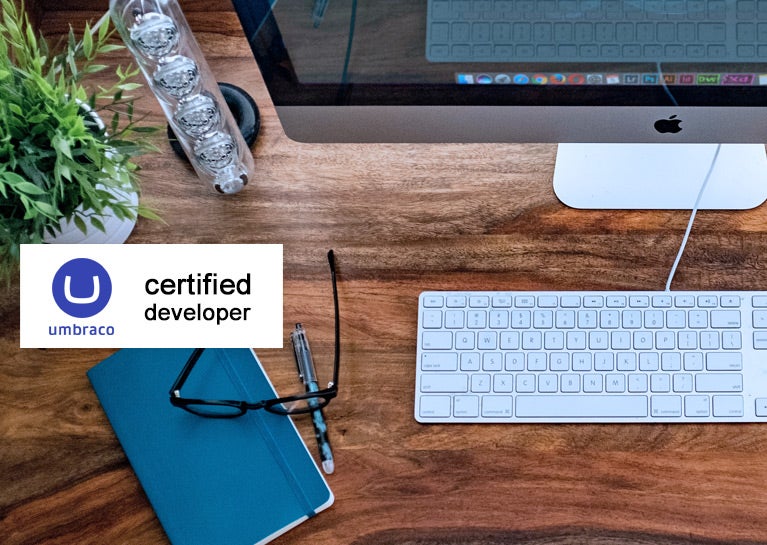 We're pleased to announce that David Stevens, Solution Lead at BlueModus recently became an Umbraco Certified Professional by passing the Umbraco Fundamentals Certification. This certification is designed for technologists developing projects on the Umbraco Content Management System (CMS) to validate expertise, as well as its overall technical talent. To achieve the Umbraco Fundamental Certification, David attended an all-day online training course focused on skills to build complete, content-driven Umbraco-powered websites, without compromising markup or design.
"Umbraco is recognized around the world as a simple, open-source CMS that is flexible for many organizations. Version 8 was a complete overhaul that added multi-lingual content and MVC architecture support, so it was helpful to compare against other platforms. Training on the new features and platform options will be valuable for our clients when they consider their current and future needs," says David.
In addition to this new certification, David holds four other platform certifications having previously earned multiple certifications across Kentico Kontent and Kentico Xperience.
"When clients are selecting a partner to implement a CMS there are many things to evaluate and chief among them is a team's technical expertise," says Nick Bushnell, BlueModus Director of Development, "Being able to train and retain excellent technical colleagues is BlueModus' top priority. This lets us provide and implement the correct solution for the challenge at hand."
As an Umbraco Gold Partner, BlueModus continues to prioritize the certification of our technical team on Umbraco. To learn more about David Stevens' background, please visit his profile on the BlueModus website and visit Our Partner section to learn more about BlueModus' experience developing Umbraco powered-websites.