BlueModus News
Aug 30, 2023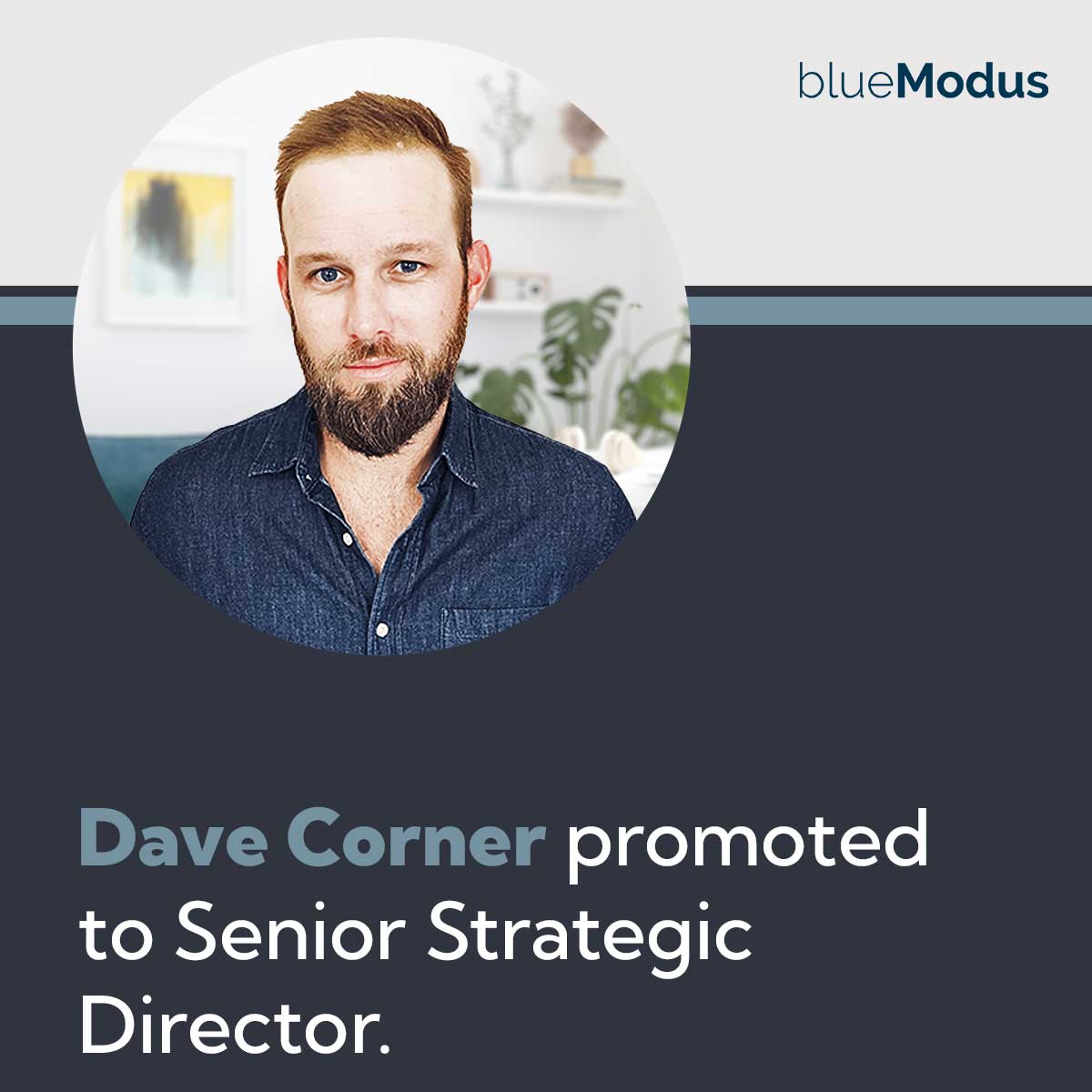 BlueModus is delighted to announce the promotion of Dave Corner to Senior Strategic Director. In his new role, Dave will maintain his responsibilities as a strategic consultant and product owner, working closely with clients to identify fresh opportunities for enhancing their web presence. Additionally, he will collaborate with Managing Director Katie Tabler to mentor new colleagues joining the BlueModus team while optimizing processes across the Delivery Team.
Katie expressed her confidence in Dave's abilities, stating, "I am thrilled to witness Dave's progression in his career. I trust him to guide and support our newest team members, fostering their success at BlueModus. As a Strategic Director, Dave has consistently prioritized our clients' needs while nurturing our team. I am excited to see the even greater impact he will make in this expanded role."
With experience in account management and software development, Dave began his career helping grow a small start-up that was eventually acquired by a more prominent agency, allowing him to work across several industries and platforms. Since joining BlueModus in July 2021, Dave has become an invaluable asset to the organization, leaving his mark on projects for clients such as CITGO Petroleum Corporation, International Society of Automation, LivaNova PLC, and United Bankers Bank.
In response to his promotion, Dave expressed his gratitude, saying, "I am both thrilled and honored to step into the role of Senior Strategic Director at BlueModus. This opportunity allows me to contribute even more towards the growth and success of our clients. Supporting Managing Director Katie Tabler in mentoring our talented colleagues and enhancing Delivery Team processes is a privilege. I am eager to embark on this new chapter and continue adding value to BlueModus's growth journey."
Congratulations to Dave Corner on this well-deserved promotion. We eagerly anticipate the further advancement of his career at BlueModus, and the positive impact he will undoubtedly bring to the team.