BlueModus News
Jul 07, 2023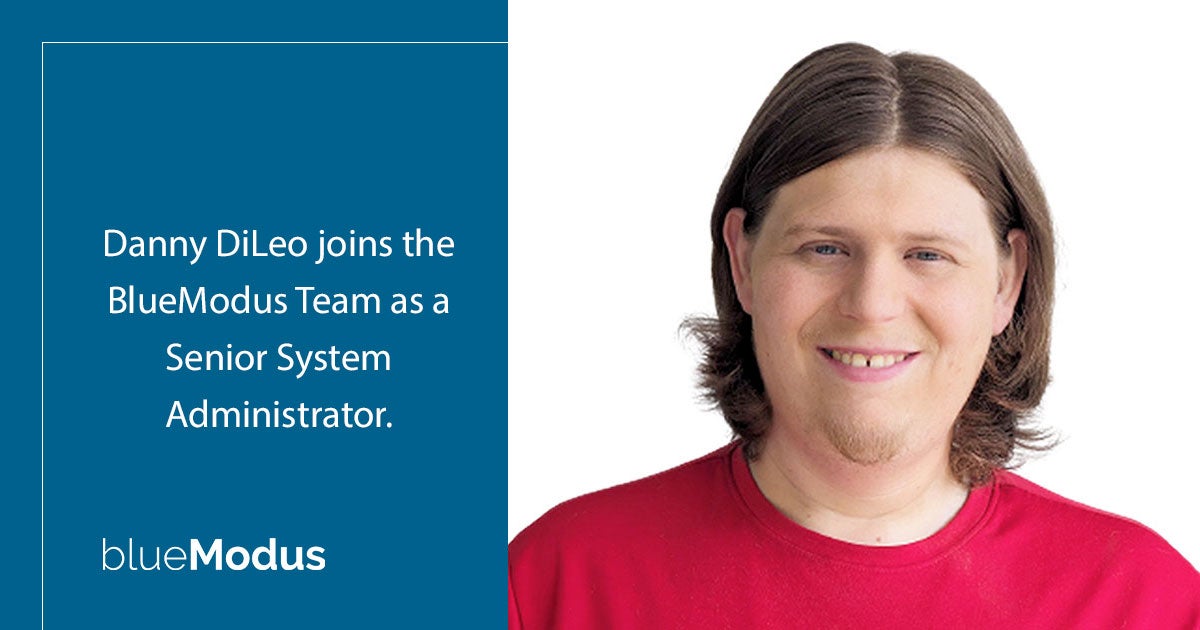 We are excited to welcome Seattle, Washington-based Danny DiLeo to BlueModus as a Senior System Administrator. Danny has always been a solutions guy because of his creative problem-solving approach. This has allowed him to always be at the cutting edge of solving business problems with innovative solutions. At BlueModus, he will provide infrastructure support to our colleagues and cloud hosting support to our clients.
"I am excited to have Danny DiLeo join our team! Danny's experience as an IT Consultant working with clients across sizes and stages of their lifecycle should really help to level up our already excellent infrastructure practice," says Mike Turing, BlueModus' Delivery Director.
Since 2021, Danny has been a Systems Engineer at Navia Benefit Solutions, which provides comprehensive health, finance, lifestyle, and compliance solutions to employers and consumers. At Navia, he oversaw day-to-day operational IT support and architected cloud systems for new software deployments. From 2020 to 2021, Danny was Senior IT Consultant at the IT consulting company ISOoutsource.
"Early in my adulthood, my Dad told me never to be the smartest guy in the room. From the first conversation with the team here at BlueModus, I knew taking that advice would be easy," shares Danny.
Welcome, Danny. We are very excited to have you join our team.