BlueModus News
Sep 07, 2022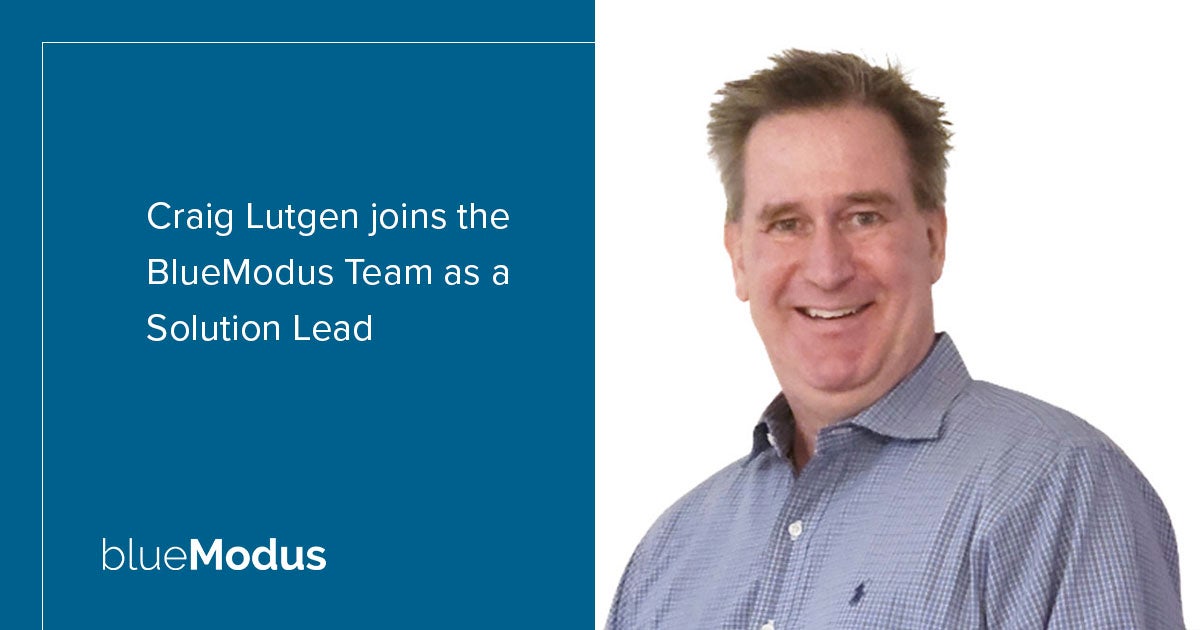 We are excited to welcome Dallas, Texas-based Craig Lutgen to BlueModus as a Solution Lead. He is a seasoned technologist and leader with 25 years of software development in a wide variety of disciplines, from deeply embedded systems to network router devices and VoIP telephony products. In his role at BlueModus, Craig will be architecting solutions for a handful of clients and mentoring a small agile team of Full-Stack Developers, UX/UI Developers, and QA Engineers working together to build and maintain websites and web applications.
"While interviewing with BlueModus colleagues, it was very apparent the team was full of rich talent that genuinely believed in being an open, supportive, and fun family to work with," shares Craig.
Since 2019, Craig was Director of Engineering at CyberSecure IPS, where he led a team focused on developing components in the middleware, frontend, and backend of an ASP.NET/.NET Core application providing real-time and historical threat analysis by integrating fiber optic security sensing devices in data centers and highly sensitive communication systems. Before CyberSecure, Craig was the Principal Engineer at Tellabs and Vice President of Engineering at Serenova.
"Craig brings a wealth of enterprise-level .NET experience and technical consulting to BlueModus, which will greatly benefit our clients. I am very excited to have Craig join my team," says Aaron Brosey, BlueModus' Development Director.