BlueModus News
Jun 08, 2023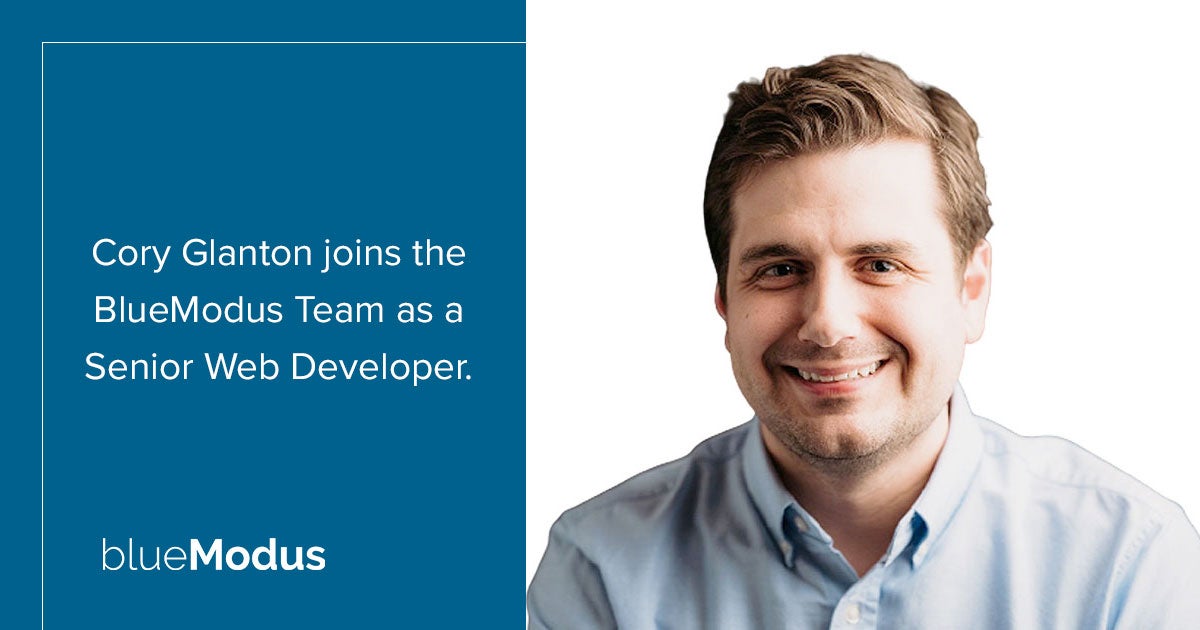 We are pleased to welcome Cory Glanton to BlueModus as a Senior Web Developer. He is based in Bentonville, Arkansas. Over his career, Cory has worked on many types of projects of all sizes, from large corporate applications to helping someone launch their passion project. At BlueModus, Cory will work with a project team, building and maintaining new enterprise-level websites on .NET CMS platforms like Kentico, Umbraco, and Sitefinity.
"BlueModus stood out because of the people. Everyone I interviewed with made me feel welcome and already a member of the team," shares Cory.
Most recently, Cory worked as a Senior Software Engineer at QuikTip Corporation, where he served as technical lead on a significant greenfield loyalty program that required detailed coordination with multiple departments in the business and integration of multiple systems across several teams within IT. Before QuikTrip, Cory was a freelance developer designing and developing bespoke products with several customers.
"I am excited to have Cory join the team here at BlueModus. He brings a lot of experience in dealing with large enterprise systems that will enable us to serve better and facilitate our partners going forward. In addition, his communication is top-notch, and I know he will be a great addition to our growing team," says Jordan Walters, BlueModus' Development Director.