BlueModus News
Jul 28, 2021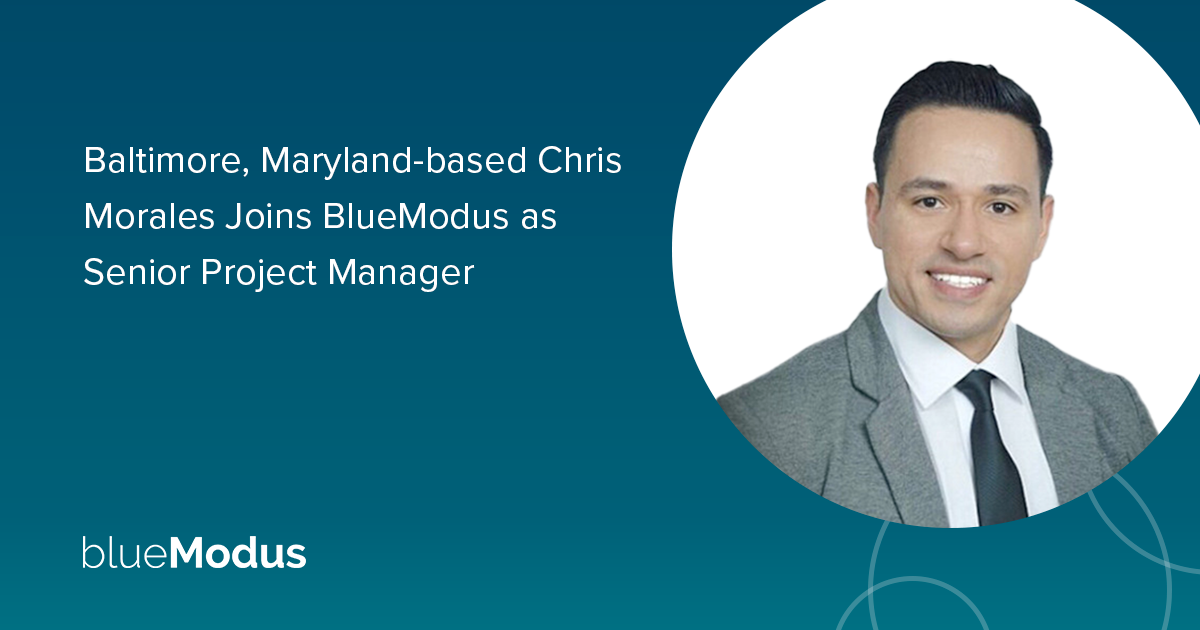 We are excited to announce Chris Morales as the most recent addition to our Project Management Team. Chris joins BlueModus as a Senior Project Manager and is based in the Baltimore, Maryland, area. He is an accomplished professional with eight years of experience in project and contract management in healthcare and various federal agencies. His project experience has primarily been focused on PMO management, website development, SDLC, cloud migrations, operations and administration, and mobile technology.
"BlueModus' culture is so positive, caring, and truly goes above and beyond to provide outstanding quality work for its clients and provide a great organizational dynamic for its employees. I am excited to be part of such a collaborative and talented team!" shares Chris.
Since 2020, Chris was a Senior Manager at Conseqta Technology, a technology firm focused on digital transformation, where he led technical and non-technical project staff of 15+ colleagues to support all aspects of the system delivery lifecycle. Before Conseqta, Chris was a Project Manager at ICF, a global consulting and technology services provider, where he managed the full life cycle web solutions, software development, and cloud-based projects.
"With his strong project management background in the digital marketing space, Chris should be able to hit the ground running here at BlueModus. His positive attitude and eagerness to excel will make him a great addition to the team, and I'm thrilled to have him join our talented group of Senior Project Managers," says Tiffany Silvera, BlueModus' Project Management Director.
The entire BlueModus team is glad to have Chris on board to share his talent and experience!