BlueModus News
May 30, 2023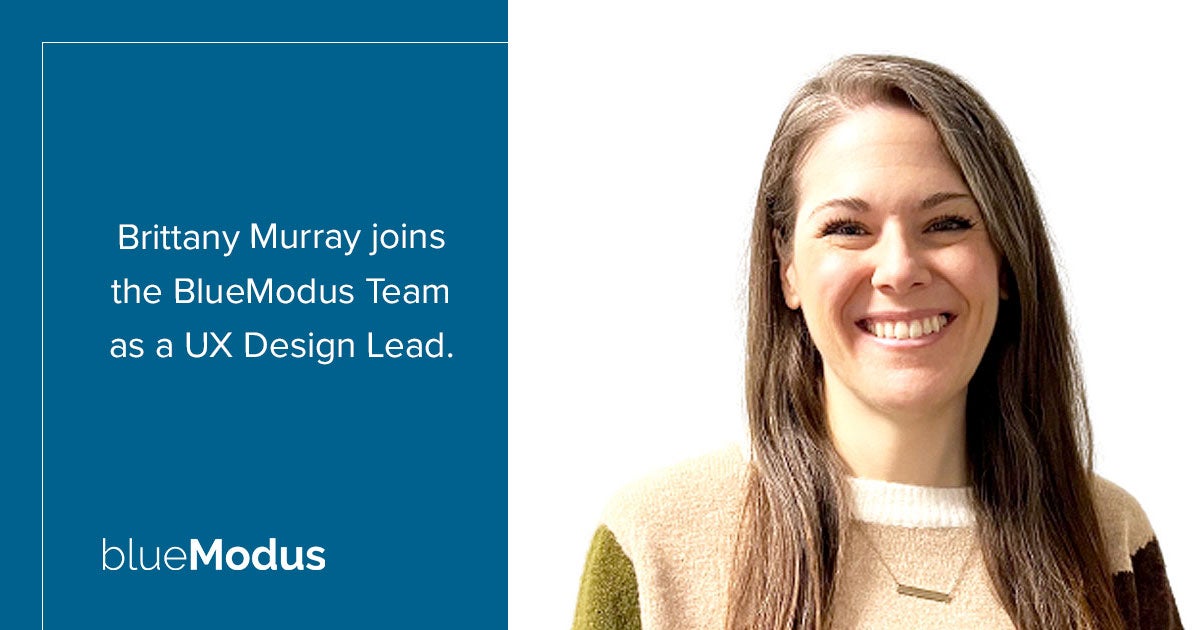 We are excited to announce that Seattle, Washington-based Brittany Murray has joined BlueModus as a UX Design Lead. Brittany offers impeccable attention to detail, is highly organized, and prides herself on being a skilled problem-solver. She is versatile and innovative, providing a new and young perspective for various creative works, including responsive web design, UX/UI, typography, logo & branding, illustration, animation, photography, and video editing. At BlueModus, Brittany will work directly with our clients to understand their business needs, translate project requirements into wireframes and mockups, and design medium to large websites, webstores, and intranets.
"Being able to meet with the team and getting to know the people behind BlueModus is what made the real difference for me in deciding to join the team," shares Brittany.
Since 2021, Brittany has worked at Strategies 360, a public relations and communications firm focusing on strategic positioning as a Web Designer. At Strategic 360, Brittany was focused on solving complex client design problems through a user-centered design process that accounts for user goals, business requirements, and development needs. From 2014 to 2019, Brittany was a Senior Web Designer at the software development company, Finalsite, where she produced several award-winning websites.
"I'm excited to welcome Brittany as the newest member of our team. She is a talented, multi-disciplined designer with experience creating award-winning and intuitive user experiences. I'm looking forward to seeing how she helps to elevate our UX and design practices for our clients and our team," says BlueModus' Vice President of UX Design, Anne Wofford.