BlueModus News
Aug 09, 2021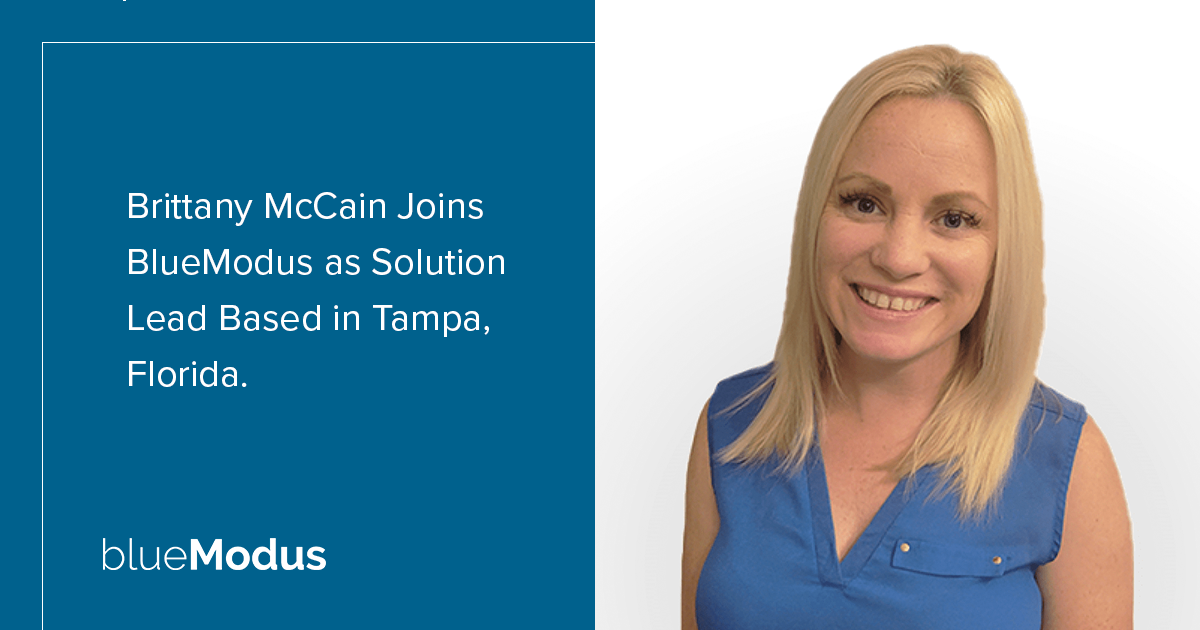 We are pleased to announce that Brittany McCain has joined our Technical Team as a Solution Lead. Brittany is based in Tampa, Florida, and has over 15 years of experience developing web applications, best practices in user experience design, and business operations. She has a passion for seeing a project come to life from the ground up. In addition, Brittany has worked extensively with content management systems throughout her career. She loves to help architect the best possible user experience for content authors and the visitors of the website solution.
"Brittany brings tremendous experience working with large content management systems, multiple stakeholders, and complex integrations. Her experience will further our ability to create quality CMS implementations for our most sophisticated customers," says John Fager, BlueModus Development Director.
In 2011, Brittany was an Application Developer & User Experience Designer for Hillsborough County Sheriff's Office, the 5th largest Sheriff's Office in the United States, developing and maintaining end-to-end software to support internal and external business operations. Additionally, Brittany was a Web Developer at Bisk Education from 2009 to 2011, where she used the source Umbraco content management system to maintain thirteen websites. Using their e-learning technology, Bisk partners with leading education institutions to deliver online degree and certificate programs.
"BlueModus is an industry leader in content management system implementations and best practices. It's exciting to have an opportunity to work with a company that blazes the trail on creating the best possible solutions," shares Brittany. "I'm excited to learn from all the amazing people at BlueModus so that I, too, can become the best version of myself."
We are excited to see how Brittany's technical skills and outgoing personality will help shape our technical team.