BlueModus News
Jun 02, 2021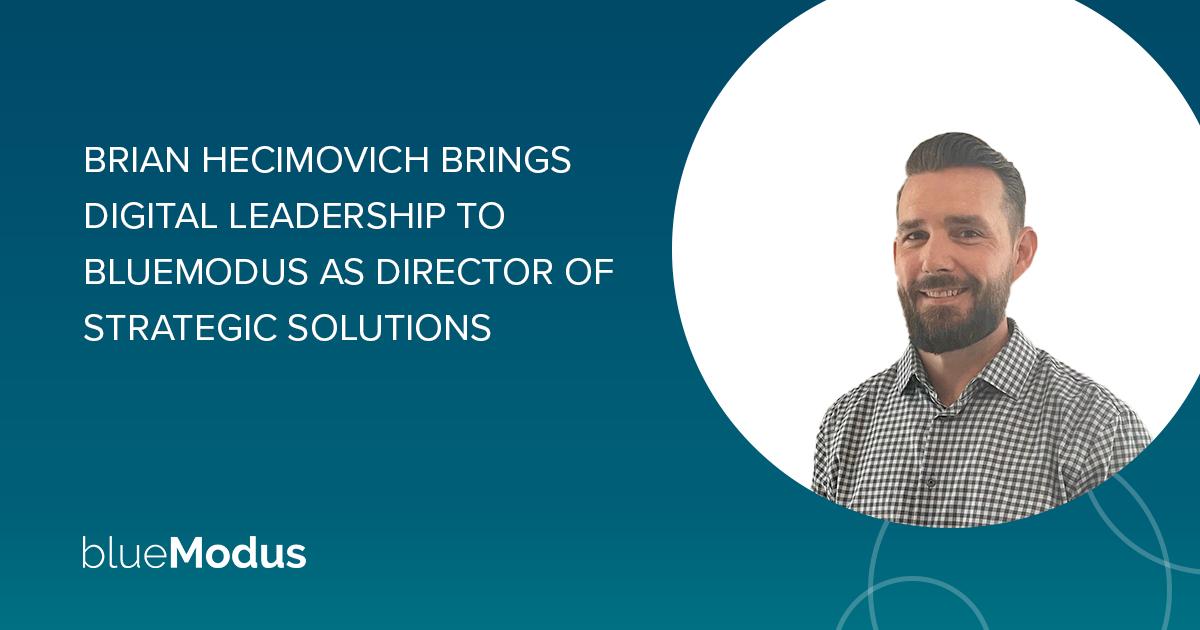 BlueModus is happy to announce that Brian Hecimovich has joined the team as Director of Strategic Solutions, working remotely from the Tampa, Florida area. Brian is an innovative strategist with over a decade of proven digital and strategy experience. After serving in the US Army, Brian transitioned into the private sector and quickly discovered a passion for understanding users' motivations and behaviors. He has supported many clients in the B2B, B2C, financial services, healthcare, and recruitment industries. Brian is a digital leader who champions the client first and strives to make it as straightforward as possible to accomplish their goals while bringing together global strategic vision and change.
"It's so exciting to have Brian join the team," Becki Dilworth, Vice President & Chief Strategy Officer at BlueModus, says. "His wide background as a product owner will serve our customers so well – he understands how to bring business needs and technology together to bring real impact."
Before joining BlueModus, Brian served as a Product Manager & Lead Digital Analyst since 2017 at Franklin Templeton, a global investment management organization. In partnership with stakeholders, he managed their global retail digital experience and drove their strategic roadmap. From 2014 – 2017, Brian was a Product Owner at Raymond James Financial, a holding company providing financial services to individuals, corporations, and municipalities through its subsidiary companies. At Raymond James, he managed brand enhancements to digital properties by collaborating with stakeholders, the corporate, creative, and external agencies.
"I'm excited to join the incredible BlueModus team and start collaborating to provide successful solutions for our diverse range of clients!" says Brian.
Welcome, Brian! We are excited to have you on our team.