BlueModus News
Jan 05, 2022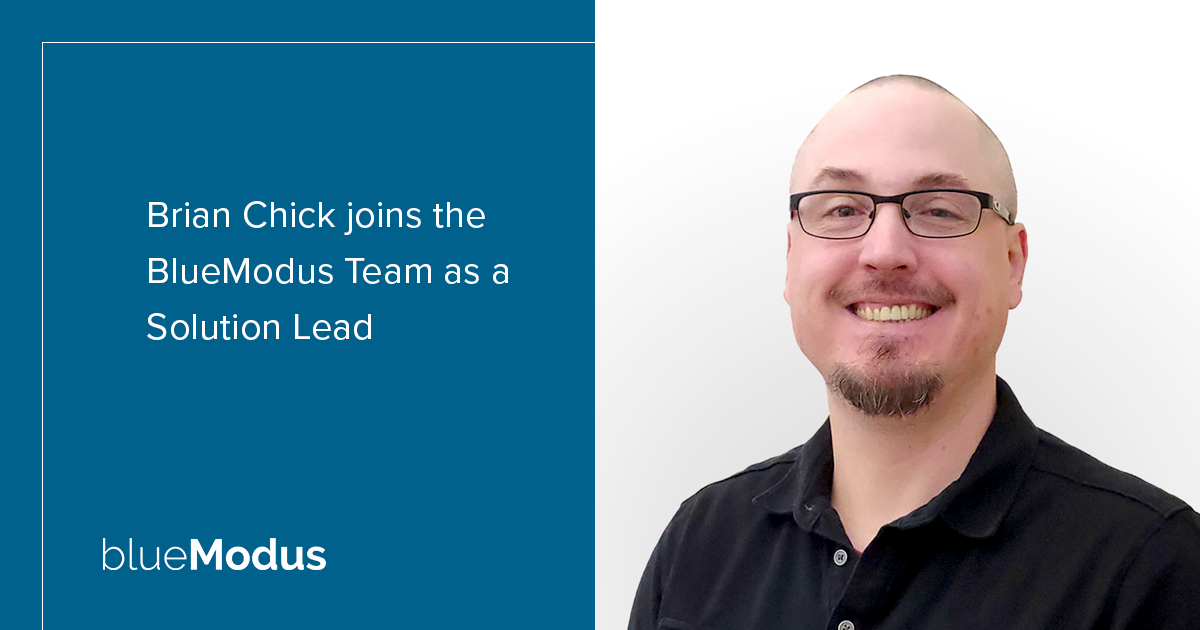 BlueModus is pleased to welcome Denver, Colorado-based Brian Chick to our Technical Team as a Solution Lead. Brian has twenty years of software development experience building apps that vary from high traffic public-facing websites to data-intensive integration flows for large and small companies alike. Working with people to find technical solutions to business problems is a big part of why he enjoys working in this industry.
"The interview process made it clear to me that BlueModus was filled with passionate technology professionals that all worked together to not only exceed client expectations but to help each other grow as well," shares Brian.
Throughout 2021, Brian was an API Architect at Mainline, which focuses on tournament software for e-sports programs and events. At Mainline, he helped evolve its cloud-based .Net Core services for their software, including top-level architecture designs and implementations. Before Mainline, Brian worked as a Technical Lead from 2019 to 2021 at KPA, which focused on environment, health and safety, and workforce compliance software. At KPA, he integrated its existing software products into a new cohesive software suite using a .NET Core microservices architecture. Brian has also worked at Aegis Premier Solutions, ABB Enterprise Software, and Quad/Graphics.
"Brian's extensive experience will help our clients solve complex technical challenges faster and better. We are very excited to have him join the team," says John Fager, BlueModus' Development Director.