BlueModus News
Sep 08, 2023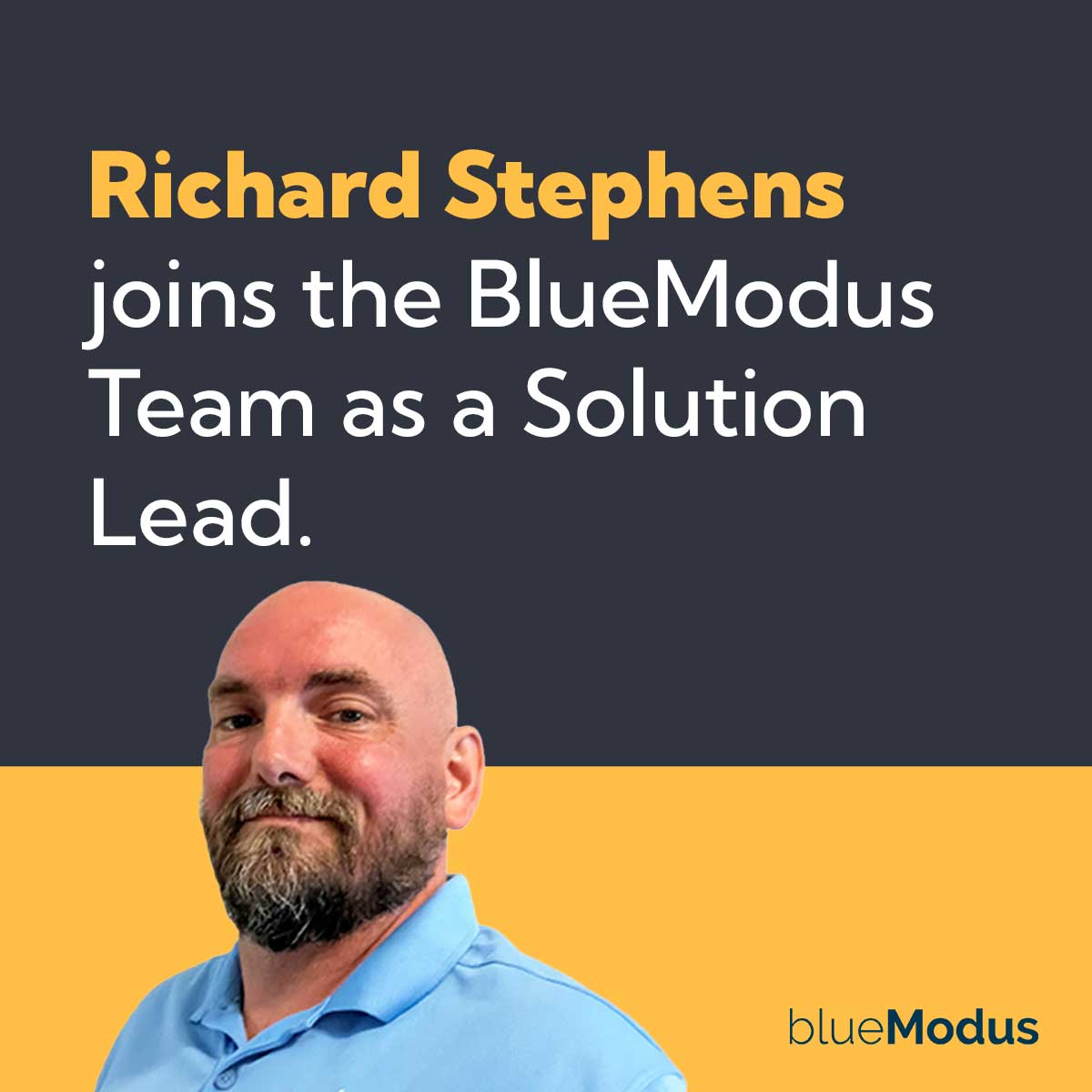 We're thrilled to introduce a valuable addition to the BlueModus team - Richard Stephens, who joins us as our new Solution Lead. Richard's extensive experience and impressive background make him an exceptional asset as we continue our journey to provide innovative technology solutions to clients and nurture a culture of excellence and collaboration amongst our team.
Dave Bromeland, our Development Director, shares his excitement about this new chapter for Richard, saying, "We couldn't be more excited to have Richard onboard as our Solution Lead. His remarkable architecture, development, and project management track record perfectly mirrors our company's ethos and ambitions. His leadership and technical skills will unquestionably amplify our capacity to create impactful solutions for our clients."
Richard has made his mark in the software development landscape with an impressive career spanning various prestigious roles, including his most recent tenure as an Architect at Divinity Software Group, LLC. Over the past eight years, he has been pivotal in managing, designing, and contributing to cutting-edge projects, including real-time payment portals, document signing platforms, and municipal bond value trackers. His expertise extends to system integration and data security, underlining his comprehensive grasp of modern software development practices.
Richard himself expresses his thoughts about BlueModus' recruiting process, saying, "The interview process was interesting and useful. The CEO's involvement early was absolutely a draw."
In his capacity as a Solution Lead at BlueModus, Richard will co-lead an agile project team, shape technical visions, mentor teammates, and actively participate in hands-on development to create intricate solutions. His extensive experience - with over a decade in .NET, C#, JavaScript, and various contemporary software design patterns - positions him ideally for this multifaceted role. With his leadership understanding and technical prowess, Richard is poised to guide projects from inception to realization, ensuring alignment with both technical and business objectives.
Richard's substantial expertise resonates perfectly with BlueModus' core values and aspirations. As a fully remote technology agency, we provide a flexible, empowering environment that fosters learning and collaboration. His arrival reinforces our commitment to attracting top talent that delivers remarkable solutions for our clients. Richard's expertise will undoubtedly play a pivotal role in propelling BlueModus' success, further cementing our position as a trailblazing technology agency.