BlueModus News
Jan 27, 2020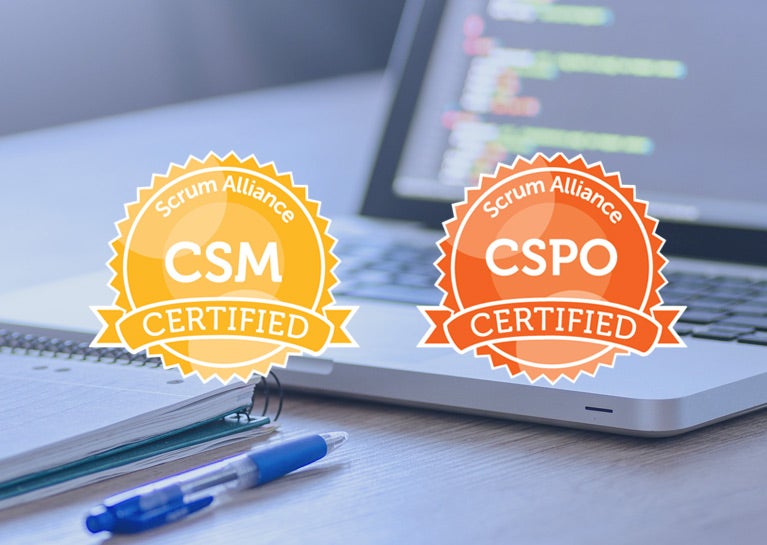 BlueModus would like to congratulate many of its colleagues who have all dedicated themselves to becoming Scrum Certified. Over the past several years, BlueModus has fully embraced the Agile mindset throughout our Solution Delivery processes, which has included the introduction and expansion of Agile Scrum principles, a framework for project and team management that emphasizes accountability, teamwork, and iterative delivery progress toward a well-defined goal.
By promoting and practicing Agile Scrum methodologies throughout our software development and solution delivery processes, our BlueModus team members are able to focus their efforts on anticipating the need for flexibility, which applies a greater level of pragmatism into the delivery of the finished product.
"Going through the Scrum classes and getting certified was a great experience. It provided me a deeper understanding of how BlueModus' agility really benefits our clients, and makes us even stronger partners," shares Director of Strategic Solutions Katie Treacy. "This certification is already helping me streamline communications internally and externally, as well as aiding in avoiding any challenges that arise with projects."
Some BlueModus colleagues earned Certified ScrumMaster (CSM) credentials, while others became Certified Scrum Product Owners (CSPO). Each play an important role in the process: Certified ScrumMasters are the facilitators for an Agile team, managing the process for how information is exchanged, removing blockers and keeping the team aligned so we can delivery software solutions. Whereas Certified Scrum Product Owners are responsible for strategically maximizing business value and setting strategic vision, as well as maintaining ongoing communication with all team members and customers.
Colleagues who became Certified ScrumMasters include Director of Development Mike Wills, Solution Leads Ryan Sappenfield, Terence McGhee, and John Fager, and Senior Project Managers Mike Lamoureux, Stacy Crichton, and Jennifer Jelsma.
Team members who earned Certified Scrum Product Owner credentials include Senior Project Managers Lauren Baker, Stayce Zamora, Tiffany Silvera, Meghann Lord-Fenn, and Carlos Orozco, Project Management Lead Mark Baryol, Vice President of Delivery Jesse Hormachea, Meredith Perkins, Katie Treacy, Erin Stevens, Grant Knowlton, and Brandon Hess, Senior Director of Strategic Solutions Kate Kunert, and Vice President and Chief Strategy Officer Becki Dilworth.
"The role of Product Owner is central to any successful digital project – and it's not an easy one to fill," Becki Dilworth says. "All of our Strategic Directors embrace this challenging role of balancing business needs, technical implications and user experience. Being trained and certified as Certified Scrum Product Owners is central to this – we are able to take on new strategies to help drive projects from ideation through to iterative releases."
Congratulations once more to our many Scrum-certified team members! Click here to learn more about our colleagues' depth of experience.