BlueModus News
Feb 01, 2023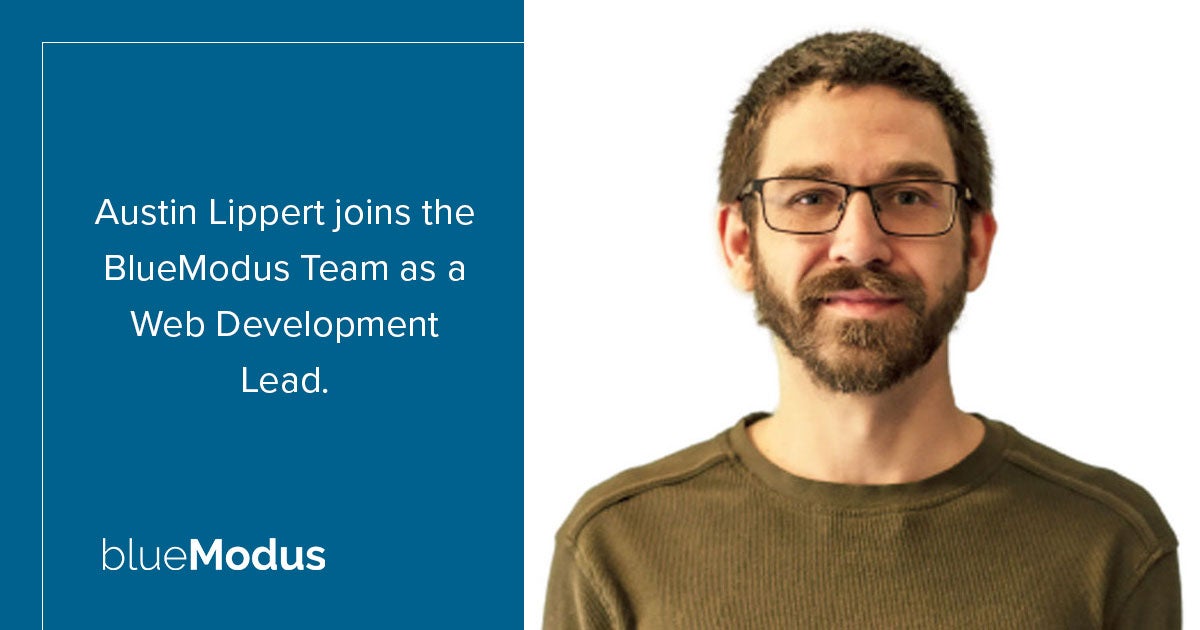 We are excited to welcome Tennessee-based Austin Lippert to BlueModus as a Web Development Lead. Austin has been developing software for enterprises across industries longer than he cares to admit and has gained quite a bit of experience along the way. Austin's goals have remained consistent, from working to simplify payment processing, reducing workloads with more innovative internal tooling, or assisting leadership in analyzing key performance indicators. In addition, he enjoys empowering people to do work more efficiently with technology and software. At BlueModus, he will be part of a team focused on building and enhancing clients' public and internal-facing websites.
"We are very excited to have Austin join the team. His years of experience and software leadership will provide our clients with the best coding and approaches available," says John Fager, BlueModus' Development Director.
Since 2021, Austin has worked as a Senior Software Engineer at InhabitIQ, a software company serving the residential and vacation property management industries. In this role, he led efforts to modernize an older code base and utilized cloud-first design patterns to reduce hosting costs and improve the customer experience. Additionally, from 2019 to 2021, Austin was a Senior Software Developer leading the development of next-generation customer-facing web applications at the financial retailer, Check Into Cash.
"I'm excited to join BlueModus and was very impressed by the effort devoted to the interview process. I met a lot of staff members, and the process was extremely transparent, but not just about the positives. Even things actively being improved were discussed. I find this level of transparency a rare trait today, and I respect BlueModus for their efforts in this area," shares Austin.