BlueModus News
Jul 14, 2023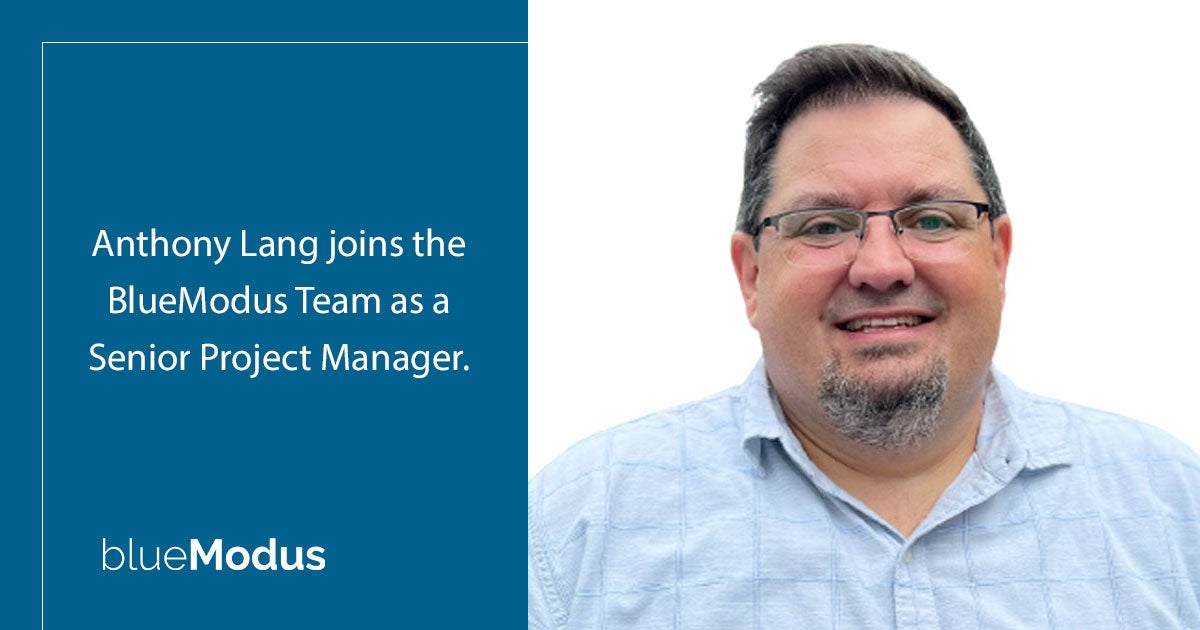 We are happy to welcome Portsmouth, New Hampshire-based Anthony Lang to BlueModus as a Senior Project Manager. Anthony brings over 20 years of technology experience in account and project management roles across a wide variety of industries. He is known for quickly adapting to unexpected events during complex implementations while managing multiple stakeholder groups and project teams. At BlueModus, Anthony will continue focusing on leading cross-functional teams and will be responsible for planning, managing, and executing client implementation projects and ongoing support.
"From the first conversation with BlueModus, it is a people-first organization that values employee and client satisfaction as a top priority. The interview process was a well-oiled machine, and the level of transparency gives me confidence that I am joining a great team," shares Anthony.
Since 2019, Anthony has worked at the digital experience company, SilverTech. He started as a Project Manager, was promoted to Senior Project Manager, and was promoted again in 2022 to Project Management Team Lead. Anthony led a team of seven project managers, project coordinators, and traffic managers in his most recent role. Before SilverTech, Anthony's career included working at Granite Telecommunications, CyberReef Solutions, and Verizon Wireless.
"I am extremely excited to have Anthony joining our team!" says Meredith Perkins, BlueModus' Managing Director. "Anthony's previous experience managing projects and building solid client relationships will complement our team nicely. We can't wait to see the impact Anthony brings to our team".