BlueModus News
Sep 13, 2023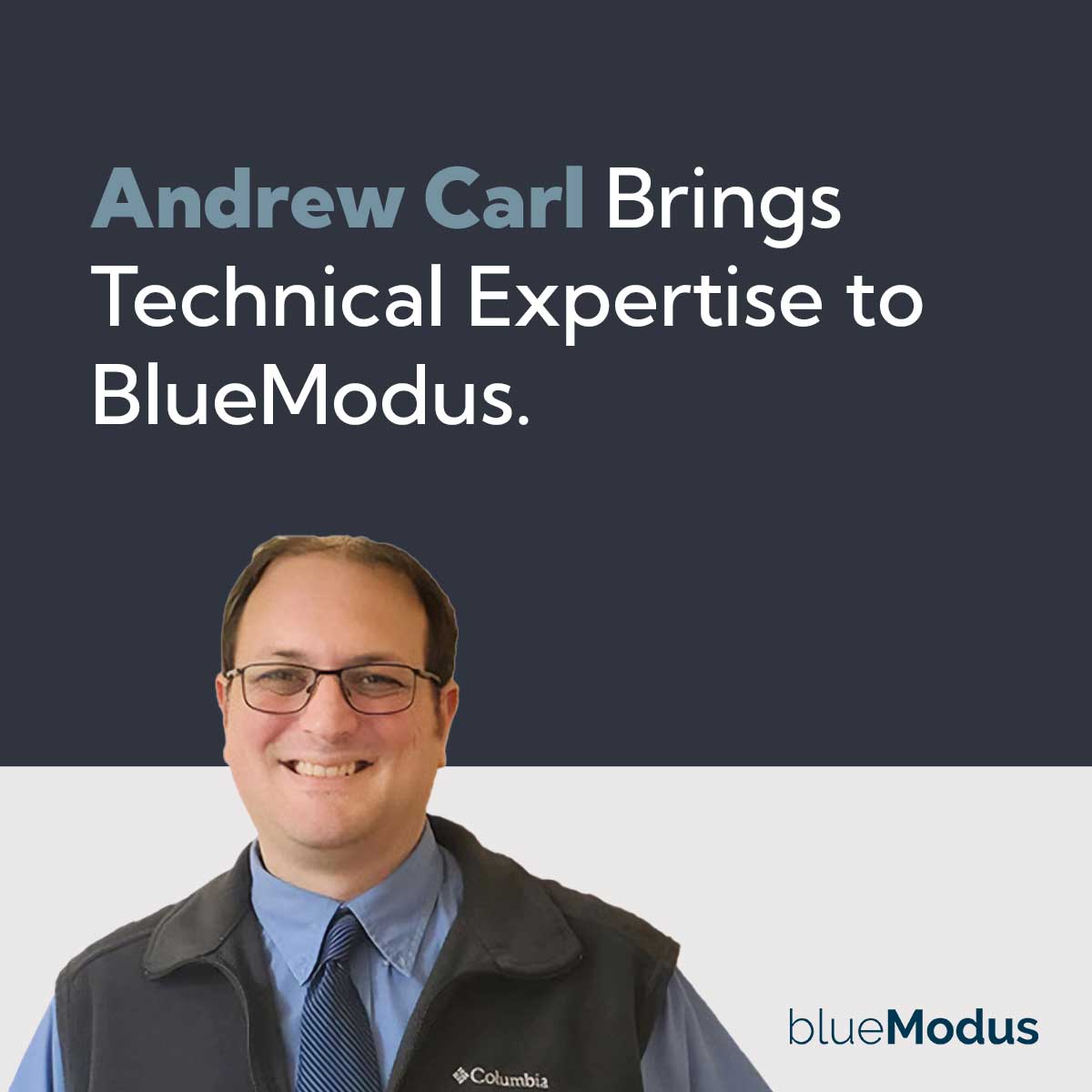 We're thrilled to introduce you to the latest addition to our growing team, Andrew Carl, who has joined us as our new Web Development Lead. With his extensive experience and passion for creating world-class digital products, we're confident that Andrew will make an invaluable contribution to our projects and culture.
Andrew brings over 10+ years of experience in industrial engineering, software creation, and analytics to the table, making him a seasoned professional in the world of tech. His expertise isn't just limited to development, though – he also has 3+ years of management experience, during which he successfully led a team of 6+ web engineers and managed an independent game development studio. His drive to excel and commitment to crafting exceptional products align perfectly with BlueModus' values.
"The scope of BlueModus' partnerships is broad and exciting," Andrew shares. "The challenge of accommodating the needs of such a diverse clientele always requires a great team with complementary skillsets, as well as continuous communication and coordination, something that BlueModus achieves like a well-oiled machine."
Joel Anderson, our Development Director, expressed his enthusiasm for Andrew's arrival: "Andrew's extensive technical background and leadership experience make him a fantastic fit for the Web Development Lead role. We're excited to have him mentor and collaborate with our talented team, ensuring we continue creating innovative solutions for our clients."
As the Web Development Lead, Andrew will work closely with an agile project team of designers, developers, architects, project managers, and account managers. His role involves translating client business requirements into technical solutions and contributing directly to client implementations. Furthermore, Andrew will play a pivotal role in mentoring other technologists, sharing his wealth of experience, and fostering growth within the team.
Andrew's arrival at BlueModus marks an exciting step forward for our agency as we continue to strive for excellence in delivering cutting-edge digital solutions to our clients. His expertise in .NET, C#, and JavaScript and his proficiency in various modern software design patterns will undoubtedly elevate our development capabilities and contribute to our mission of helping businesses thrive in the digital landscape.
We're looking forward to the innovative ideas and collaborative spirit that Andrew will bring to BlueModus. Join us in welcoming him to our dynamic team of passionate professionals, where we're committed to pushing boundaries, exceeding expectations, and making a real impact in the digital world.