BlueModus News
Jun 04, 2021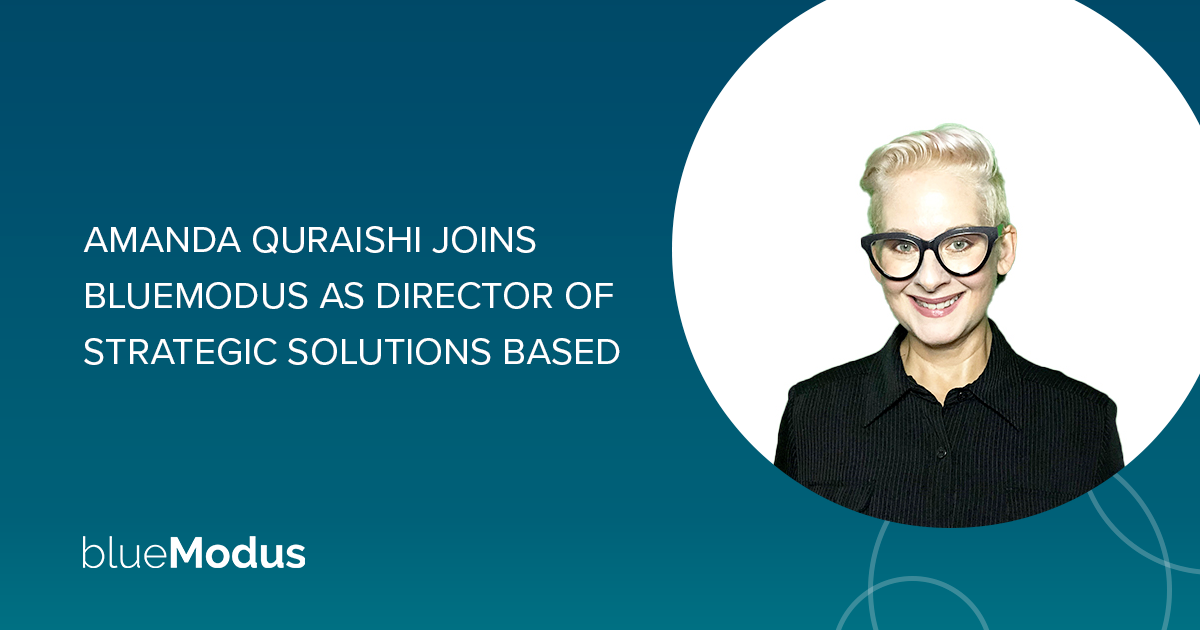 BlueModus is pleased to announce that Amanda Quraishi has joined the team as Director of Strategic Solutions, working remotely from the Austin, TX area. Amanda is a veteran of the digital revolution and a true digital generalist. For the past fifteen years, she has helped countless individuals, small businesses, non-profits, and community-based organizations develop digital strategies to meet their marketing, advocacy, and storytelling goals. At BlueModus, she collaborates with clients to roadmap both short- and long-term strategies and, as a product owner, helps build the backlog for her team.
"Amanda's extensive background in digital strategy and storytelling is going to bring immediate impact to our clients and our team," Becki Dilworth, Vice President & Chief Strategy Officer at BlueModus, says. "Her foundation in finding common ground between multiple stakeholders will serve her so well in this role – where our guidance focuses on value and results."
Since 2016, Amanda has been the Director of Digital & Social Media at the Texas Association of School Boards (TASB), a private non-profit association representing the largest elected body in Texas. At TASB, Amanda collaborated with staff across the organization to meet marketing and communications needs for diverse program areas and business verticals while developing strategies, processes, and KPIs to achieve their unique goals. Amanda also has experience in her career with DarkMatter Digital Media, Mobile Loaves & Fishes, and Upspring Baby. Amanda is also the founder of the Institute for Digital Civic Culture, a program that trains civic leaders to work effectively in digital spaces through self-mastery, productive dialogue across differences, and building healthy online communities.
"I came to BlueModus because I'm most engaged in my work by two things: healthy, productive teams and creative problem-solving. BlueModus checks both of these boxes - and so much more," says Amanda.